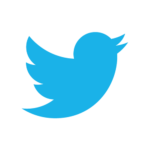 ProgrammingR recently featured a review of DeVries and Meys' R for Dummies. We were very impressed with the book and felt it would be a good addition to most R programmers' libraries. To that end, we're giving away a fresh new copy to a random Twitter user who retweets our newest article covering SPARQL, the Semantic Web and R. To enter, you must retweet the exact tweet below (so that we can track your entry):
https://twitter.com/ProgrammingR/statuses/294145982311063552
We'll select a random retweeter on 2/1/13. You must have retweeted the link above by 12PM EST on 1/31/13 and this type of contest must be legal in your area to be eligible.
R for Dummies Twitter Contest