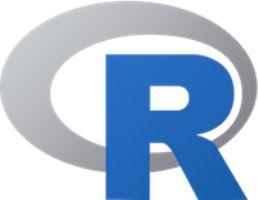 Name: Kelvin Lam
Location: Toronto, Ontario, Canada
Email: lamkel@outlook.com
Phone: 1-416-889-8947
I have more than 15 years of statistical and predictive analytics consultation experience that encompasses clients from both public and private sectors.  Some of my work highlights are building and operationalizing predictive models to determine mortgage performance for a residential mortgage loans firm.  Besides, I have extensive experience in designing and developing cloud-based analytic and data visualization tools for clients coming from dissertation consultation to fast food chains where I was responsible for developing market basket analysis rules and sales forecasting algorithms.  My skills also cover the academia where I have co-authored more than 12 peer-reviewed health services research and epidemiology journals.  After all, my ultimate goal is to play an important role to help you achieve yours.
Specialties: – Business Analytics, Statistical Methodologies and Consultation, Epidemiological/ Health Services Research
– Data Mining, Machine Learning Methods (Tree based approaches, SVM, Artificial Neural Network, Ensemble Methods, Feature Engineering)
– Data Visualization, RStudio Shiny, ggplot2, lattice, rattle, R Markdown, widgets, opencpu
– AWS, SaaS, Cloud Computing
– Market Basket Analysis, Association Rules, Sales Forecasting
– BigData, Sparks
– Social Network Analysis (Centrality, Network models and structures, Processes and Resilience of networks)
– Natural Language Processing (Language Models, Part-of-Speech Tagging, Named-Entity Recognition, Hidden Markov Models, Log-Linear Models, Parsing, Machine Translation)
– Cross Provincial Validation Study and Epidemiological Researches
– Time Series Analysis (Box Jenkins, Smoothing, State Space Modelling, Dynamic Regression)
– Regression and Survival Analysis, Competing Risk and Multi-State Modelling, Continuous Markov Process
– Spatial Analysis
– R, python, SAS (including E-Miner), SPSS
– UNIX, Linux, Mainframes, Windows
– Oracle, MS SQL Server, MySQL, DB2
– Github, LaTex